TellTale Games, nota sopratutto per aver dato i "natali" a titoli videoludici del calibro di The Walking Dead, The Wolf Among Us e per aver riportato in auge Monkey Island e Ritorno al Futuro, ha annunciato, tramite il suo account Twitter, il titolo del primo episodio del prossimo gioco che sbarcherà su iOS: Iron From Ice.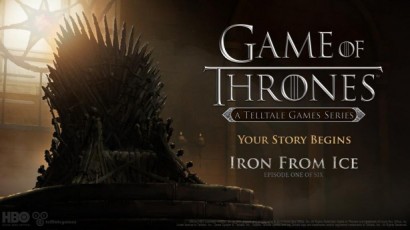 Iron From Ice è il primo episodio (sei in totale) che ripercorre le gesta dei protagonisti di Game of Thrones, filone creato dallo scrittore George Martin e che ha riscosso un notevole successo anche in ambito televisivo, con 3 serie all'attivo (per ora).
Il prossimo titolo TellTale vedrà la luce nei prossimi giorni, mentre a cadenza regolare, dal prossimo anno, verranno rilasciati i restanti 5 episodi.